// Catholic.store //
Web
2020
____________________

User experience created for Catholic.store – an innovative new e-commerce platform focused on connecting Catholics directly with artisans, authors, and small businesses.
My Role
UX/UI designer

Tools Used
Adobe Illustrator
Adobe Photoshop
Adobe XD

The Team
1x Creative Director
1x Project Manager
1x Copywriter
2x Designers

Duration
Three week sprint
Brand strategy - one week
Brand design - two weeks
UI - four weeks

My Key Contributions
Concept Ideation
Brand application
Prototyping
Competitive Research
Interaction Design

The Process
__________________________________


Uncover
Discover the client's stories. Define their company identity. Articulate their core values
Synthesize
Background research. Competitor analysis.
Ideate
Hi-fi wireframes. Client presentations
Bring to life
Prototype design
Dispatch

Asset delivery
Developer hand-off

The Client
__________________________________

For this project, our team worked with Catholic Ventures, an entrepreneurship startup focused on uniting the digital continent and real world through ideation, design and technology.

We helped them launch their exciting new project: Catholic.store, an e-commerce platform that connects users with Catholic authors, artisans and small businesses.


We needed to create a website that integrated form and function; it had to be stunning enough to stand out from the crowd, while also being visually simple and easy to navigate.



Target Audience and Project goals
Ambitious but straightforward
__________________________________

With the website we'd create, the goals revolved around the users most in need of the service. Most likely, they'd be someone who has already purchased Catholic products online, but has been frustrated with services like Etsy in the past. They desire a 'one stop shop' for all things Catholic, and don't want to keep paying separate shipping fees on each individual artisan's Etsy store.

Goal #1: Create a contemporary, eye-catching brand

Goal #2: Develop a system for the client to easily implement the brand in the future

Goal #3: Create a easy to navigate, simple to use e-commerce platform that's modular and easy to expand on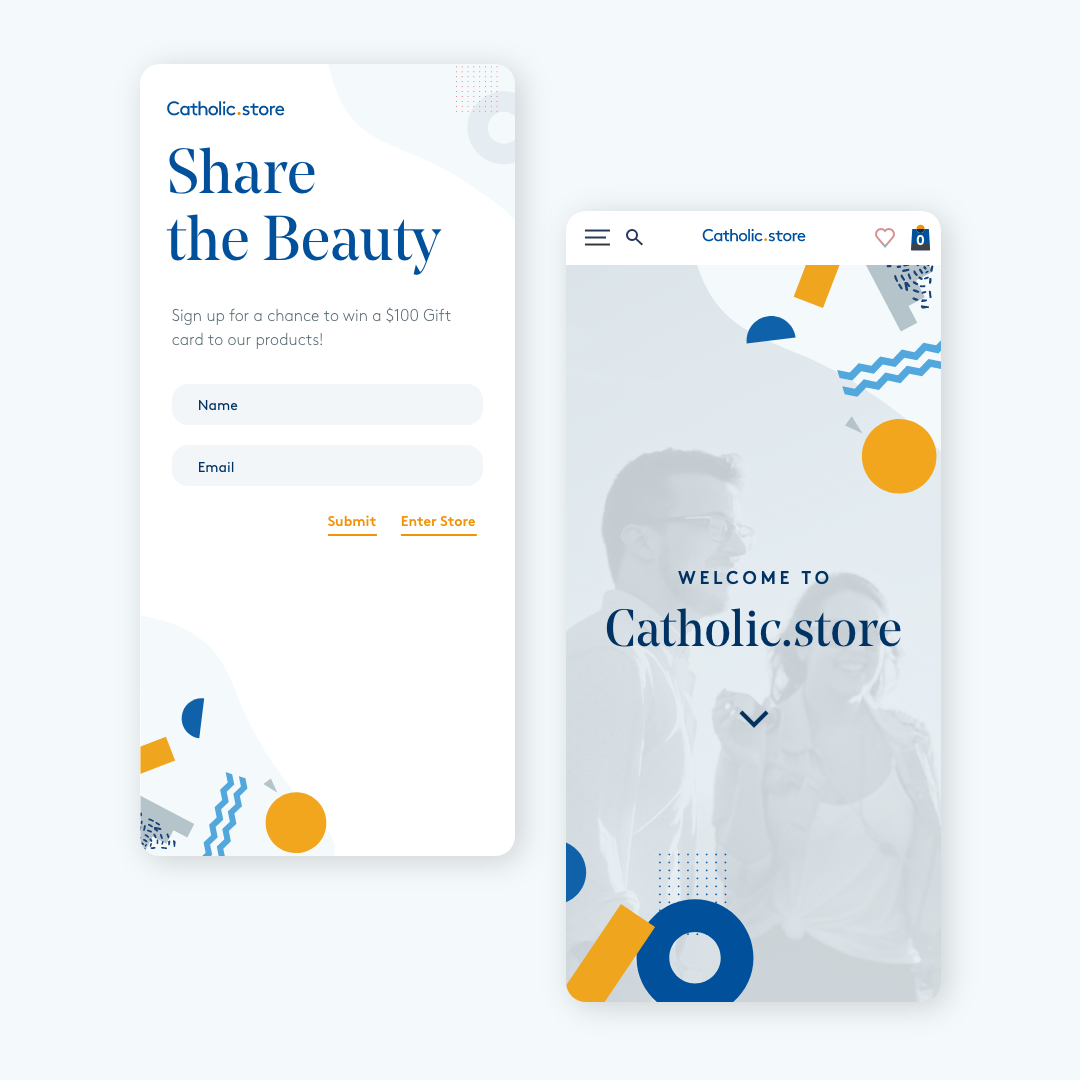 Copyright © 2023 Longwood Studios
"Muad'Dib knew that every experience carries its lesson."
– Frank Herbert, Dune